Your First Visit - Getting Started
---
Patient Forms
When you enter our office the patient assistant will greet and welcome you. The forms that you complete will give us a description about what is bothering you and how we can help. For your convenience, you can complete some of the forms ahead of time. They may be viewed and printed from our New Patient Center section.
---
Consultation
During your consultation with Dr. Rolland, you will have the opportunity to discuss your health concerns and treatment preferences. From the information that you provide to Dr. Rolland about your health challenges, he will customize your examination and begin your treatment plan.
---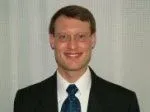 Examination
After your consultation, Dr. Rolland will perform a complete chiropractic examination testing your reflexes, your ability to turn and bend as well as other standard neurologic, orthopedic, postural, and physical examinations.
---

X-Ray Studies
Your specific condition may require us to take x-rays to to get a full evaluation of a patient. X-rays help us rule out more serious conditions and assist us in developing an effective treatment plan. Most people are amazed to see how their x-rays help identify their misalignments and degeneration.
We offer convenient x-ray services right on-site. If you need additional testing, Dr. Rolland will help get those ordered for you.
If you are in need of pain relief, Dr. Rolland can assist you with various therapy and home care options to make you feel more comfortable.
After your first visit, Dr. Rolland will review your exam and x-ray findings. During a special report of findings at your second visit, he will explain your test results and his recommendations. Most patients receive their first adjustments on their second visit once their test results have been evaluated.
Your healing will proceed as quickly as your body is able to recover.